Try Proofpoint's Security Awareness Training
Take Proofpoint's Security Training Program for a Free Test Drive
76% of businesses reported being a victim of an avoidable phishing attack. Protect your organization from potential disaster through better security awareness education. Our Security Awareness Training Platform has helped thousands of customers reduce successful phishing attacks and malware infections by up to 90%.
With nearly 1.5 million new phishing sites and thousands of new social engineering scams being created each month (Webroot Threat Trends Report) you should feel confident your employees are equipped with the knowledge to avoid these cyber attacks. Our continually evolving security awareness training curriculum insures that your employees are educated to identify and avoid the latest cyber security threats.
Mobile-responsive


Available in 35+ languages!


SCORM compliant for existing learning management systems (LMS)


5-15 minute-long interactive security awareness training modules


Available in a wide variety of topics from phishing to GDPR


Choose from a large variety of Security Awareness Video Campaigns and Education Materials
Fill out the form to try Proofpoint's interactive security awareness training modules.
Try Security Awareness Training Modules
Why Proofpoint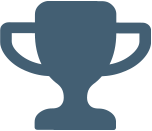 Happy Customers
7000+ customers – most of top banks, retailers, universities, oil companies
95% customer satisfaction rating
90% renewal rate

Solutions that Work
Stop 99% of attachment-based attacks
First to identify infected version of Pokemon GO
Stopped 100M+ ransomware-infected emails in ONE day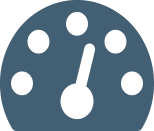 What Others are Saying
Leader in Gartner Magic Quadrants – 7 consecutive years
Largest SaaS-messaging security provider in the world, per IDC
Accolades from Deloitte, Gartner, Forrester, SC Magazine